From the start, Trusted American Insurance Agency has always been about helping people. Our founder and CEO, Rosamaria Marrujo,
learned firsthand
how education and the right tools are an important factor to finding success. It is fitting, then, that we continue what we started by helping students who need a stepping stone into the business world. We know it's competitive out there, but with the tools and experiences we provide, you can enter the business world with confidence.
Trusted American Insurance Agency is a welcoming environment with students from all over the world. We are a corporate atmosphere with many departments that house experts for you to learn from.
We encourage self-directed learning and autonomy as we work together to deliver on our brand's core promises through integrity and positivity. Our managers are invested in seeing you expand your skills and knowledge throughout your internship and will consistently provide the feedback you need to grow. We don't micro-manage but we expect integrity in your work. Additionally, you are encouraged to provide feedback on any of our processes, systems, or other operations as we seek to improve what we do everyday.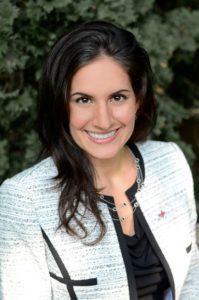 Rosamaria Marrujo, President and CEO
Our daily mission is simple:
We aim to provide peace of mind one person at a time.
Our personal values are essential:
1) See the individual
2) Do the right thing
3) Go the extra mile
Our long-term vision is radical:
We want to be the leading example of how the insurance industry sees the individual. We want to make insurance human again.
Get the experience you need for the job you want.